Our offer is constantly expanding. Through dialogue with our customers we constantly evaluate the needs of our customers for newer, high-quality products and services.
To provide the very best possible support, our plan is to include only a small number of manufacturing companies in our offer. This means that we can more effectively support your research/development projects with their high-quality products.
---
NOVASBIO, based in California (USA), specialises in the production of precision laboratory plastic consumables for use in life science research.
With a 30 year background in the engineering design and production of such products, plus the development of a leading global brand, still present today, NOVASBIO management now utilise this experience to bring an exciting new line of Filter and Racked Non-Filter Tips, extensive options of PCR consumables and several sample storage solutions, all produced to exacting US standards.
To serve European research institutes, a company representative office and a distribution center has already been established to provide NOVASBIO products both cost-effectively and on a timely basis.
For full details on the NOVASBIO lines in Europe, we invite you to review the Biocom-NOVASBIO website at www.biocom.uk. We look forward to your interest and positive response.
---



BIOPREMIER is an independent company providing service in the food, founded in 2016 to become an innovation driver for products in molecular biology. BIOPREMIER's experts gather over 20 years of experience in molecular biology solution.
BIOPREMIER's clients are laboratories, private or government owned, that need high quality kit solutions or support in building up their molecular biology portfolio.

BIOPREMIER's strengths:
- Constantly developing new kits for food targets.
- Developing kits upon request by clients, with short development times, together with controling the whole process, from designing the solution to producing the kits.
- We offer you thousands of high-quality products from diverse partners in the world for the food and environmental area.
- Fast response time, direct support and personal contact with our customers are top priorities.
BIOPREMIER's goal is to become a global reference in producing, developing and distributing kits for diagnostics' laboratories, in particular for real time PCR detection kits, supported by technical know-how, by innovative capability and solutions presented to clients.
To ensure the quality of BIOPREMIER's products, based on their know-how and experience, allied with their professionalism with which we intent to beat clients' expectations by delivering high quality solutions.
Please, visit BIOPREMIER's website at https://www.biopremier.com.
---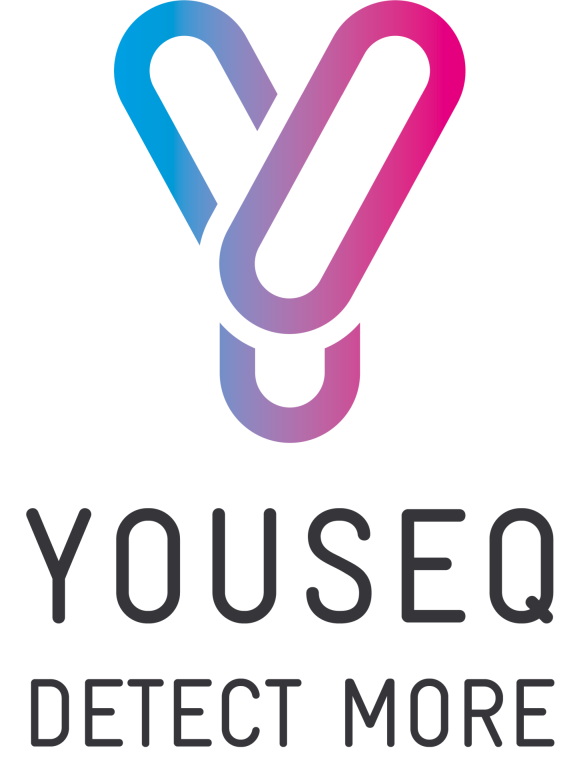 YouSeq specialise in the design, development and manufacture of multiplex Next Generation Sequencing (NGS) and qPCR kits, panels and reagents. With over 30 years of molecular biology product development experience, they are experts at creating simple to use, complete NGS and qPCR kits with all the components necessary for fast and accurate detection on any platform.
Please, visit YouSeq website here: https://youseq.com/
---

Canvax Reagents SL is a leading European manufacturer of enzymes, buffers, PCR and qPCR reagents, DNA and RNA extraction kits and cell-based assays.
Canvax also offers effective solutions to accelerate research and the production of biological materials.
From ancillary reagents to Research Use Only (RUO) buffers or cGMP-compliant or diagnostic raw materials for RNA enzymes, Canvax has a proven track record of manufacturing to strict specifications. Using their previous experience and expertise, they can be your contract manufacturer in the future.
Canvax operates in its first-class facilities certified to ISO 9001:2015, ISO 13485:2016 for research raw materials and auxiliary reagents, and continuous improvement according to cGMP, current good manufacturing practice and ICH Q7.
Canvax is committed to supporting the entire scientific community and industrial customers worldwide with its manufacturing, accurate technical information and easy-to-use products.
You can reach Canvax portfolio here: https://www.canvaxbiotech.com/